Our Classes
Providing Exceptional Customer Experiences
with Tom Shea

Current session started May 24, 2022 at 10 am
Recent research has confirmed that successful agencies and companies are differentiating themselves in a crowded marketplace, not by price or product/service features, but by providing their customers with consistent exceptional experiences.
In this 1.5 hour workshop we will reemphasize some ideas that may not be new to you, but have become critical in this era of heightened competition. We will also present some new ideas that you may wish to incorporate into your customer-focus skill set to help your agency grow and thrive in the current business environment.
What you'll learn:
How to move your team, department or agency from good to great
How to consistently improve key differentiators to provide exceptional experiences for customers
The six attitudes every successful customer experience provider possesses
The importance of creating an emotional connection with customers – from those who do it well
How to demonstrate to your customers that you are "easy to work with"
How to maintain positivity in any negative situation
Key skills needed to provide consistent exceptional experiences
How being accountable deepens the relationship we have with our customers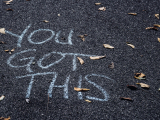 Situational Leadership - Building Leaders
with Tom Shea

Next available session starts Jun 24, 2022 at 9 am
most effective. There were as many theories as there were theorists, and the debate raged on. The answer: Stop thinking of Leadership as a theory, and think of it as a process. 
In the early 1960s, Dr. Paul Hersey developed his model for effective leadership. The Situational Leadership®Model is the most widely used leadership model in the world today. Over the last four decades, this model has become the basis of the most prevalent leadership system in over 700 of the Fortune 1000 companies. Having served as the common performance language, the benefit for organizations is enhanced goal and role clarity based on more frequent and more effective conversations about performance.
A situational leader does not adhere to a certain theory or trait. Instead, he or she identifies the readiness level of the individual performing a specific task and adapts his or her leadership behaviors to maximize that individual's chance to be successful. Situational Leadership® is not a theory; it's a Model used by leaders to be more successful.
Participants in this full day workshop will:
Identify their own preferred style of leadership, as well as back-up styles
Learn to assess the readiness level of staff to successfully complete specific tasks 
Understand how effective leaders match their leadership style to the readiness level of others
After completing of this workshop, participants will possess a working knowledge of Situational Leadership®. They will have learned how it can increase their effectiveness as a leader and as a person at work, at home, and in any other organizational setting.
9:00 AM - 5:00 PM, with breaks as appropriate.